With WooCommerce Product Table you can include "Quantity selector" and "Multiple add to cart" features in the Add to cart button.
Quantity selector feature gives the customers a possibility to select quantities. So, they can  add products directly to the cart, or click through to view the product page.
Multiple add to cart feature allows to add check-boxes to the Buy column in table. Check-boxes allow your customers to make multiple selections. This comes in handy if you want to give your buyers a choice to pick a Quantity and add all selected items to cart in one go.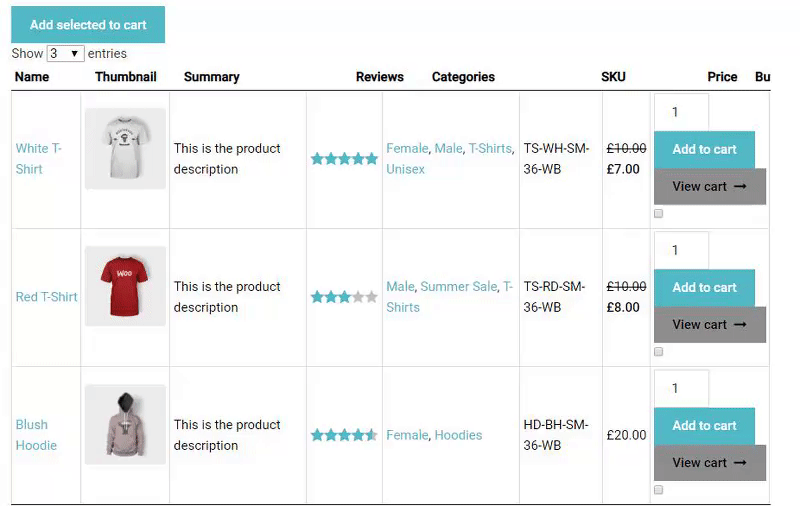 You can use these options all together or separately, but anyway it will improve sales!